Who Are the Top Tattoo Artists Near Me? How to Find Tattoo Artists in 2023
Posted by PAUL PARK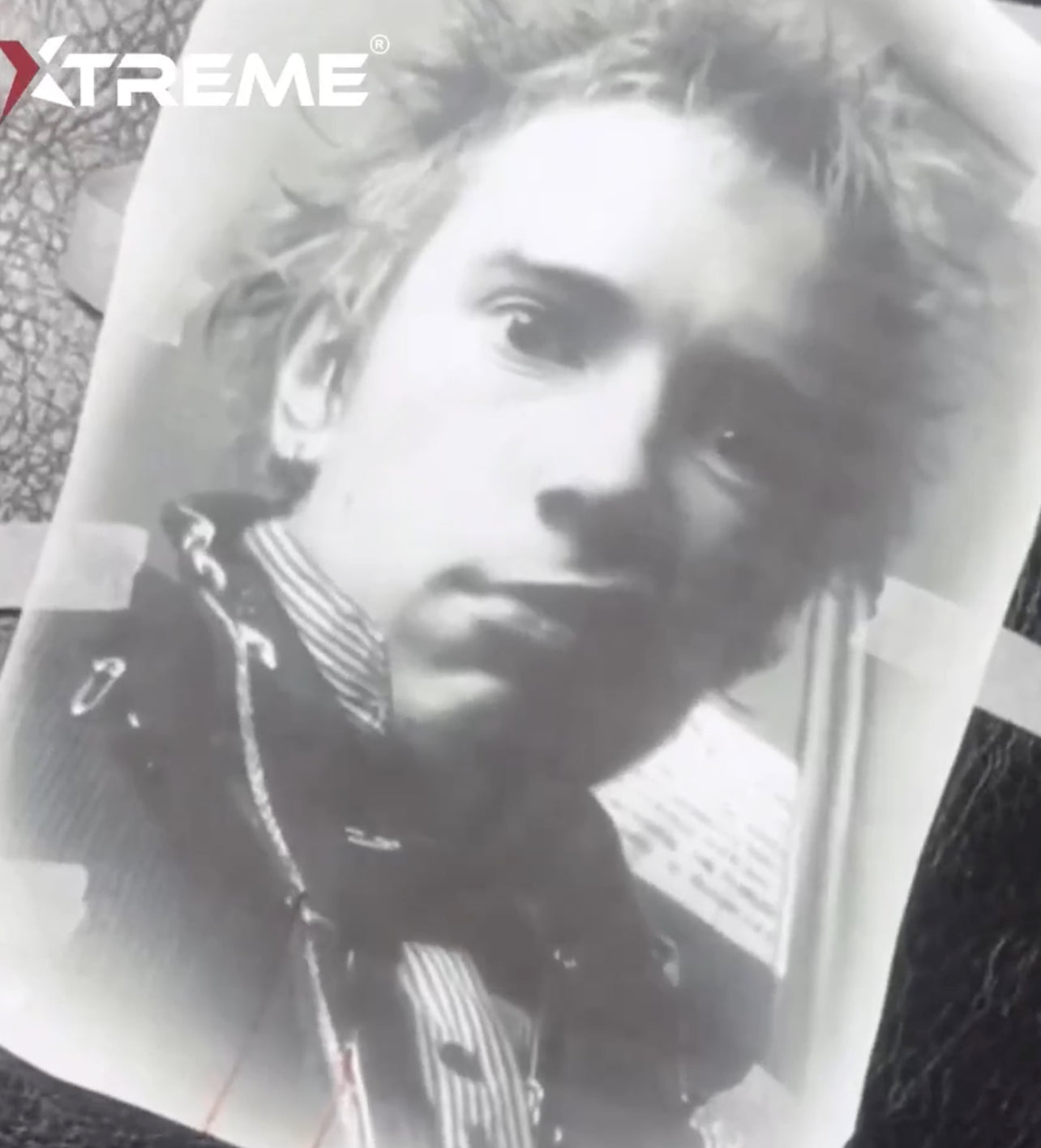 Tattoo artistry is a form of expression that dates back thousands of years, merging visual design with symbolic meaning. As we step into the year 2023, the world of tattooing is more diverse and vibrant than ever before.
With a heritage steeped in tradition, personal expression, and the representation of culture, tattoo artistry is more than just skin deep. And thanks to the modern-day wonders of social media and global travel, you no longer have to limit yourself to artists in your immediate vicinity.
The world is replete with extraordinary talents worth your consideration. Whether you're an aficionado of the ink, a newbie looking to get your first piece, or someone just interested in the culture, this article serves as a guide to some of the most influential and unique tattoo artists you should know about, both historical and contemporary.
Introduction
In today's digitally connected world, sourcing a wealth of knowledge about tattoo artists has never been easier. For those embarking on the quest to find the crème de la crème in the inking industry, Wikipedia offers exhaustive lists, while Instagram tags connect you to artists' most recent works. Moreover, there are numerous affiliate galleries where you can catch glimpses of groundbreaking designs that set trends in the tattoo world.

However, what if we could take this one step further? Let's envision a platform dedicated solely to the world's top tattoo artists—a global collective aimed at elevating the craft to new heights. This platform would not just be a directory but a repository of collective, holistic knowledge, shared by the masters of the art themselves. From sharing sustainable supply chain options to detailing advancements in tattooing techniques and processes, the collective would serve as a wellspring of information.

It's an exciting prospect, isn't it? A space where masters share their wisdom, a space where we can all "Seek what the masters do in common, and do that." This is not just about showcasing artistic genius; it's about refining the craft and setting new standards for what tattoo art can be. This is an open call to artists, enthusiasts, and anyone who believes that our skin can be a canvas for something extraordinary. Together, we can create a global network that cherishes artistic integrity, celebrates diversity, and fosters excellence.

So, whether you're a seasoned tattoo artist with years of experience, or an aspiring talent looking for inspiration, consider joining this vision. After all, the beauty of tattoo art doesn't just lie in the ink and needle; it thrives in the shared experiences, techniques, and stories of those who dedicate their lives to this mesmerizing form of self-expression.
Nonetheless, Here's What We Could Find
Starting with the Stars of the States
When it comes to household names in tattooing, few can compete with the likes of Kat Von D. Known for her role on "LA Ink," she's elevated tattoo artistry to new heights with her intricate designs. Beyond her TV fame, Kat is an entrepreneur and owner of her own cosmetic line. Not just a pretty face on your TV screen, she embodies the bold spirit of modern tattooing.
Another giant in the U.S. is Scott Campbell, who is not only famous for his celebrity clientele but also for his expansion into fine art. Campbell's tattoo motifs often spill into his paintings, creating a unique blend of traditional tattoo designs and modern artistry. If you're looking for tattoos that touch the realm of fine art, Scott is your go-to.
Adding to the list, newer talents like Ruben Barahona, Paul Acker, and Aga Kura Tattoo are making their mark, gaining reputations for everything from hyper-realistic to avant-garde designs.
Journeying Through Europe
As we hop over the pond, we find a kaleidoscope of artists each steeped in their cultural interpretations of this ancient art form. In Germany, Ben Tats is someone to keep an eye on for his meticulous technique. Meanwhile, the United Kingdom introduces us to Marek Hali, who specializes in detailed monochromatic pieces.
And let's not forget Henk Schiffmacher from the Netherlands. Besides being a Dutch tattoo artist, Henk is also an author and painter, famous for his traditional styles. His work serves as a bridge between old-school tattoo traditions and modern techniques.
The Nordic Influence
Sweden's Niki Norberg and Finland's Casimir Nyblom add a touch of the Nordic to the mix. Norberg's photorealistic style has garnered international attention, whereas Nyblom's work often features a vibrant mix of color and folklore motifs.
Where East Meets West
The Eastern Hemisphere holds its own when it comes to exceptional tattoo art. In Hong Kong, Joey Pang excels at 'brush stroke' tattoos, an homage to traditional Chinese calligraphy. Then there's Horiyoshi III, a legend in Japanese tattooing, celebrated for his full-body art pieces that use traditional hand-poking techniques.
From the new crop of artists, Tattooist Yeono in South Korea and Doodling Blue in Japan are making their names known for their contemporary interpretations of classic Asian designs.
The Global South Speaks
Brazil's Max Castro and Felipe Rodrigues are injecting fresh styles into the industry, influenced by the country's rich culture and vibrant colors. In contrast, New Zealand's Ben Kaye brings a more Pacific influence to his works, often featuring Maori-inspired designs.
Exploring the Middle East and Africa
While the tattoo scene in the Middle East and Africa might not be as widely recognized as in Europe or North America, it's not for a lack of talent or creativity. Israel's Roy Tsour is a prime example, captivating eyes with his elaborate geometric designs that often incorporate both traditional and modern elements. His work has been showcased at various international tattoo conventions, a testament to the artistic exchange that transcends borders.
On the African continent, South Africa's Adams Eden stands out as a luminary in tattoo artistry. Inspired by both African tribal art and contemporary influences, Eden creates pieces that are deeply rooted in storytelling and symbolism. And speaking of symbolism, it's worth mentioning that Africa has a rich history of tribal tattoos that date back centuries. These tattoos were not just for aesthetic appeal; they often conveyed social status, family lineage, and even medical history.
Transitioning to historical context, it's worth noting that the Middle East has a long-standing, albeit complex, relationship with tattooing. While some ancient communities used it as a form of spiritual or tribal identification, modern-day perspectives can be more conservative due to religious and social norms. However, artists like Roy Tsour are helping to shift these perspectives by integrating the art form into the broader tapestry of global tattoo culture.
The Artistry of the Americas: North to South
In Canada, Qtattoo Lee and Michael Cloutier are dominating the tattoo scene. Lee is known for his intricate animal and nature designs, while Cloutier's work leans into abstract and surreal forms. Both have been featured in numerous publications and exhibitions, affirming the country's contribution to the global tattoo community.
South of the border, Brazil's Max Castro is already a renowned name, with work that often embodies the spirit and colors of his homeland. However, we can't talk about Brazil without mentioning the burgeoning talents in other South American nations. Chile's Brian Constanza is garnering attention for his keen eye for detail, while Colombia's Lucian Toro and Argentina's Yeyo Tattoos are making their presence felt with styles that range from classic to experimental.
The Oceania Wave
Last but not least, let's take a trip down under to Australia and New Zealand. Damien Wickham and Charley Gerardin are two Australian artists pushing boundaries, both influenced by traditional Aboriginal art forms but also embracing global trends. In New Zealand, Ben Kaye fuses traditional Maori designs with modern tattoo aesthetics, a wonderful blend of the past and present.
The talent in this region is amplified by the Indigenous traditions of tattooing, particularly the Maori Ta Moko in New Zealand. These tattoos are deeply ingrained in the culture, serving as rites of passage and expressions of personal identity. Artists like Kaye honor this history while bringing their contemporary flair to the table.
The beauty of tattoo artistry lies not just in the individual talents of these global artists but also in the rich cultural histories they represent. Whether you're considering getting inked for the first time or adding another masterpiece to your collection, there's a world of talent out there waiting to be explored. From the intricate geometric designs in Israel to the bold colors of South America to the cultural fusions in Oceania, the choices are as diverse as they are stunning. So go ahead, make your pick, and become a living canvas for one of these exceptional artists.
The Pioneers
And who can forget the trailblazers who have shaped tattooing into what it is today? Artists like Maud Wagner, Sailor Jerry, and Samuel O'Reilly have historical significance, with Wagner being the first known female tattoo artist in the U.S., and O'Reilly credited with patenting the first electric tattoo machine.
Short Bios
Kat Von D
Kat Von D is more than just a tattoo artist; she's a brand. Based in Los Angeles, she gained fame from the TV show "LA Ink" and has since become a celebrity in her own right. Kat is famed for her bold and intricate designs, often drenched in gothic and romantic themes. A little-known fact about her is that she's also an accomplished musician, adding another layer of artistry to her persona.
Scott Campbell
He's the man who has touched the skin of celebrities like Heath Ledger and Orlando Bloom. Based in New York, Campbell's portfolio also includes fine art, often exploring the symbiotic relationship between fine art and tattoos. He's known for bringing tattoo motifs into his sculptures and other art forms, making him a versatile creative.
Ryan Ashley Malarkey
Victorious in the eighth season of "Ink Master," Ryan Ashley is known for her stunning black-and-gray tattoos that focus on realism and intricate details. She has a background in fashion design, which adds an extra flair and dimension to her art.
Bang Bang
When you think of celebrity tattoos, Bang Bang is probably the first name that pops into your mind. This New York-based artist has inked stars like Rihanna and Kylie Jenner. His versatility across styles is impressive, but he has a penchant for realistic portraits and intricate designs. Interestingly, he started his career with a homemade tattoo machine when he was just a teenager.
Joey Pang
If you're drawn to traditional Chinese aesthetics, Joey Pang is the artist to know. Based in Hong Kong, her unique "brush stroke" style mimics the elegant flow of traditional Chinese calligraphy. She has honed her skills to create designs that appear as though they've been painted onto the skin with a brush rather than a tattoo needle.
Horiyoshi III
A legend in Japan, Horiyoshi III is renowned for his full-body tattoos using traditional hand-poking methods. These "Irezumi" tattoos are intense works that can take years to complete, making each tattoo a significant life commitment for the recipient.
Maud Wagner (1877–1961)
Maud Wagner was not just the first female tattoo artist in the U.S.; she was also a circus performer. Maud and her husband were pivotal in popularizing tattoo culture, and they took the art form to places it had never been before, literally and figuratively.
Sailor Jerry (1911–1973)
With a career that changed the landscape of Western tattooing, Sailor Jerry is best remembered for his nautical and Americana-themed designs. He was also an innovator, crafting his own pigments and improving tattoo machines.
Cally-Jo
Renowned for her black-and-gray work, Cally-Jo leapt into the spotlight when she collaborated with Rihanna on some henna-inspired designs. Her tattoos often incorporate floral and natural motifs, making each piece feel both intricate and organic.
Paul Booth
If dark, horror-inspired designs tickle your fancy, Paul Booth is your go-to artist. His tattoo art isn't for the faint of heart; it delves into realms of darkness, both fantastical and emotional. A rare tidbit: Booth is also an accomplished painter and sculptor.
Key Takeaways
Tattooing isn't a 'one size fits all' form of art. Each region, and indeed each artist, brings their unique flair and technique to the table. Whether you're looking to honor traditional practices or seeking something avant-garde, the world is full of tattoo artists ready to render their visions onto your skin. With such a rich tapestry of styles and influences to choose from, there's no better time than now to explore the vibrant, worldwide community of tattoo artists.
So, whether it's Scott Campbell's fine art pieces or Joey Pang's intricate brush strokes, or even the emerging talents from around the world, the perfect tattoo artist for you might be just a click or a plane ride away. Happy inking!
These artists represent just the tip of the iceberg when it comes to global tattoo talent. Whether you're new to the world of tattoos or looking to add another piece to your collection, understanding the artistry behind these iconic names can inspire your next ink adventure. From modern styles to traditional techniques, the world of tattooing has something for everyone. So wherever you are, there's likely a top-tier artist within reach, ready to turn your skin into a canvas for incredible art.
For the most recent tattoo art made with Xtreme Inks by tattoo artists who are pushing the boundaries of self-expression, check out our Instagram.
For more information on our collector's tattoo ink sets, please take a look at our piece on Xtreme Inks: Artist Collections. Collection 2019 Sale 70% Off Title for image