Artist Collections & Color Sets by the Xtreme Inner Circle of Tattoo Artists
Posted by PAUL PARK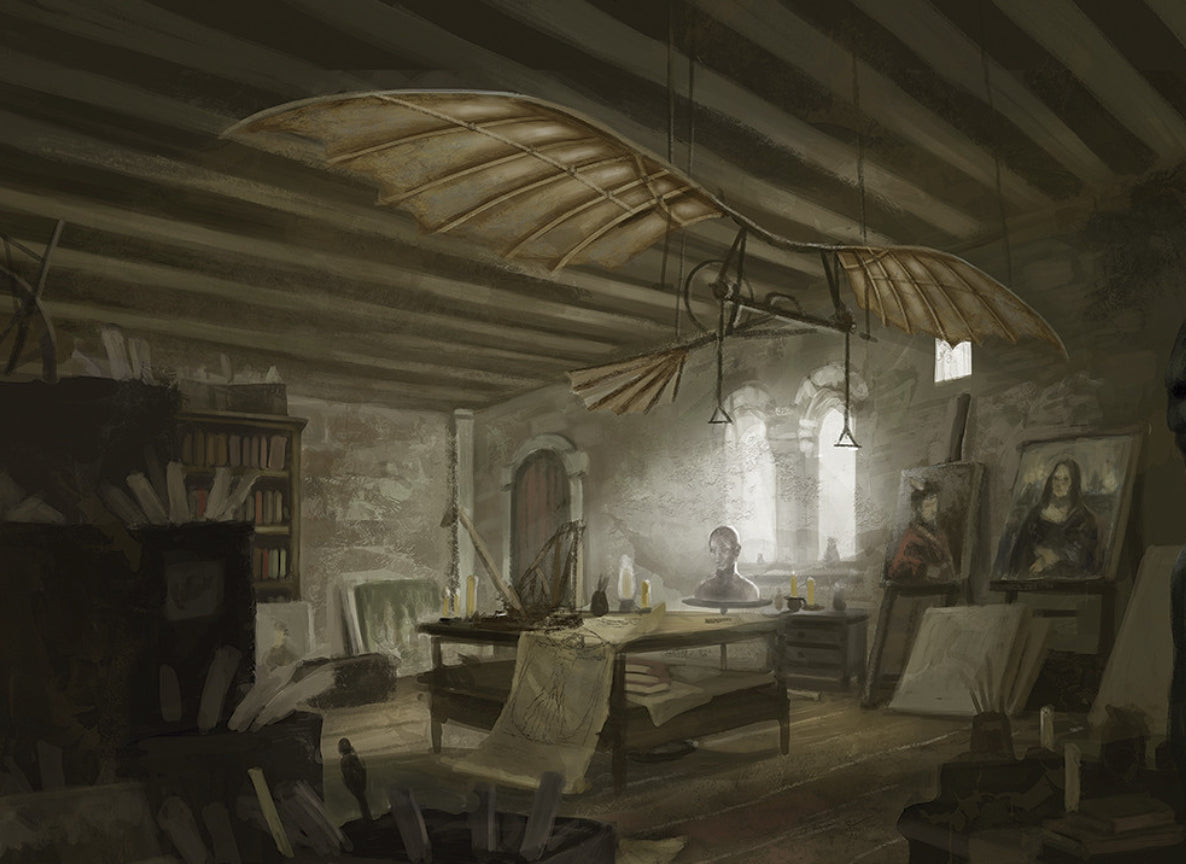 Tattoo artists understand the importance of having a wide range of high-quality tattoo ink colors at their disposal.  Whether you're a beginner or a seasoned professional, having a diverse ink collection is crucial for creating stunning and vibrant tattoo designs. 
In this article, we will delve into the essential tattoo ink sets that every artist should consider, focusing on Xtreme Inks' collections.
Tanan, a highly skilled artist from the Xtreme team, is renowned for his expertise in black and gray tattooing, as well as his mastery of color portraits. Recognizing the need for impeccable graywash inks, Tanan dedicated over a year to meticulous testing and experimentation to develop the ideal blend for black and gray portraits. 
The result is Tanan's signature graywash set and separate whitewash set, which comprise five specially crafted shades that effortlessly blend together, creating stunning gradients and perfectly healing tattoos.


Tanan's sets are a testament to his commitment to delivering exceptional white, black, and gray work.  The carefully selected shades in this set allow artists to achieve a remarkable level of depth and realism in their tattoos.  The seamless blending capabilities of these inks enable artists to effortlessly transition between lighter and darker shades, capturing the intricacies of light and shadow with precision.  Whether working on portraits or other black and gray designs, artists can trust Tanan's graywash set to deliver exceptional results that stand the test of time.


In addition to the graywash set, Tanan also incorporates whitewashes into his repertoire.  Whitewashes are translucent inks that play a crucial role in creating highlights, subtle glows, and delicate accents in black and gray tattoos. By strategically applying whitewashes, artists can enhance the three-dimensional quality of their designs, adding depth and dimension to their work.  Tanan's selection of whitewashes complements his graywash set, providing artists with a comprehensive range of tools to achieve stunning black and gray tattoos that evoke realism and captivate viewers.


Tanan's meticulous attention to detail and unwavering dedication to his craft have led to the development of a signature graywash set that meets the highest standards of quality and performance.  Through this set, artists can tap into Tanan's expertise and elevate their black and gray tattooing to new heights. Whether pursuing portraits or other black and gray styles, artists can rely on Tanan's graywash set and carefully chosen whitewashes to unlock their creative potential and deliver remarkable, long-lasting tattoos that leave a lasting impression.
Note:  Graywash inks are invaluable for creating smooth gradients and shading effects.  They offer artists the ability to seamlessly transition between different values, from dark to light or light to dark, producing realistic shadows and depth in their designs.  Graywashes are typically available in various shades, allowing artists to choose the right one to achieve the desired effect.
Whitewashes are translucent inks used for highlighting and adding subtle accents to tattoos.  They are often applied on top of existing colors to create soft glows or to add brightness to specific areas.  Whitewashes are particularly useful in creating highlights on black and gray tattoos, giving them depth and dimension.
Ato Legaspi's Realism Set is specifically curated for artists specializing in realistic tattooing.  This set focuses on capturing lifelike tones and textures, ensuring that tattoo designs closely resemble the intended subject matter.
Ato Legaspi's Realism Set is specifically designed for artists specializing in realistic tattoos, providing a wide array of lifelike skin tones and specialized colors.  Each color within his extraordinary collection is handpicked to breathe life into realistic designs, enabling artists to create breathtaking, lifelike masterpieces.  
Xtreme's commitment to premium quality is exemplified in this water-based tattoo pigment dispersion.  Crafted with the utmost care, using only the highest quality ingredients, it guarantees a ready-to-use, sterile, organic, vegan, kosher ink, and never tested on animals.  

In Ato Legaspi's Realism Color Set, you'll find an exquisite array of colors that includes Ion Blue, Dark Avocado, Coffee Stain, Chest Brown, Deep Brown, Antique Green, Autumn, Coal, Milk Tea, Off White, Frost Blade, Indie's Pink Flower, Light Avocado, Vivi Fire Salmon, and Avocado.

Color Sets
12-color set is an excellent starting point for beginners.  This set typically includes primary colors such as red, blue, and yellow, which are fundamental for color mixing.  Primary colors allow artists to create an extensive range of hues by blending them in different ratios.  Alongside the primaries, this set usually includes essential secondary and tertiary colors, offering a versatile palette for artists to work with. 
The 12-color set includes: Extra Black, Ferrari Red, Maximum Orange, Pretty Pink, Purplicious, Extra White, Antler Brown, Sunburst, Lime Green, Jade Green, Light Blue, and Midnight Blue.
For artists looking for a broader selection of colors, Xtreme Inks' 24-color set is an ideal choice.  In addition to the primary and secondary colors, this set includes a wider range of shades and tones.  Having more options allows artists to achieve greater depth and dimension in their designs.  This set often includes colors like magenta, cyan, and a variety of greens, purples, and oranges, enabling artists to explore more diverse color schemes.
This comprehensive 24-color set includes the following captivating shades: Azure, Bloody Orange, Blue Lagoon, Blueberry, Bright Yellow, Burnt Orange, Caliente, Cappuccino, Dragon's Blood, Gold Mine, Grape Juice, Highlighter Yellow, Magenta, Manatee, Marina Bay, Martini Olive, Mint Green, Oat Straw, Palm Desert Tan, Penny, Purple Haze, Scarlet Red, Super Nova, and Vine Green.
Xtreme's 72-color Set
Xtreme Inks' 72-color set is a comprehensive collection designed for professional tattoo artists seeking maximum creativity.  Tailored to meet the needs of advanced tattoo artists and tattoo shop owners, this all-inclusive set is designed to enhance your creative possibilities and provide you with an extensive range of colors to bring your tattoo artwork to life. 
Featuring the following components:
- Basic 12-color Set:  Lay the foundation with essential colors for versatile tattoo designs.
- 24-color Complementary Set:  Enhance your color palette with popular hues that perfectly complement the basic set.
- Opaque Gray Set:  Achieve striking shading and depth with a range of opaque gray tones.  Xtreme's opaque grays are essential to every tattoo artist's color palette.  Great for creating smooth opaque gradations or to tone down any color without changing hues. 
Colors included: Opaque Gray Extra Light, Opaque Gray Light, Opaque Gray Medium, Opaque Gray Dark and Opaque Gray Extra Dark.
- Opaque Blue Set:  Add a touch of coolness and depth with an array of opaque blue shades.  Xtreme formulated this opaque blue set to be a cool option to the neutral opaque gray set.  The subtle blue vibe is really amazing when applied correctly.  
Colors included:  Opaque Blue Extra Light, Opaque Blue Light, Opaque Blue Medium, Opaque Blue Dark, and Opaque Blue Extra Dark.
- Flesh Tone Set:  Skin tones are complex colors and are difficult to mix.  Xtreme has taken out the guess work and created a flesh tone set that you can use as a solid base for all of your flesh color needs. 
Colors included:  Flesh Tone Extra Light, Flesh Tone Light, Flesh Tone Medium, Flesh Tone Dark, and Flesh Tone Extra Dark.
- Pastel Set:  Pastel colors have enough white mixed into them to take away the saturation and turn them into a pale version of the colors.  Xtreme has taken the most popular pastel colors and created a set that is elegant and eye appealing. 
Colors included: Pastel Pink, Pastel Yellow, Pastel Blue, Pastel Green, and Pastel Purple.
- Pure Color Set:  Experience the intensity of pure colors for vibrant and eye-catching tattoos.  This set features concentrated colors which can be cut down with white/yellow or can even be used at full strength and watered down to a color wash for monochromatic pieces.
Colors Included:  Pure Blue, Pure Green, Pure Turquoise, Pure Purple, and Pure Brown.
- Neutral Set:  Discover a selection of versatile neutral shades to achieve balance and harmony in your designs.  Neutral colors are the opposite of vivid colors.  As these colors are muted with their complement or a gray, you'll find that you can increase the impact of a vivid color if you surround it with neutral colors.
Colors included:  Neutral Red, Neutral Yellow, Neutral Green, Neutral Blue, and Neutral Purple
- Neon Set:  Stand out with a vibrant range of neon colors.  This neon ink does not react to UV or black lighting, maintaining its color in various lighting.
Colors included:  Neon Pink, Neon Orange, Neon Yellow, Neon Green, and Neon Blue.
-Mixing White: Unlock endless color possibilities by seamlessly blending and customizing your shades.  Mixing white blends into other colors instantly to lighten up any color.
Having a diverse and comprehensive tattoo ink collection is essential for artists to unleash their creativity and produce captivating designs. 
Xtreme Inks' 12-color, 24-color, and 72-color sets offer a range of primary and secondary colors, allowing artists to mix and match hues to their heart's content.
The Ukiyo-e Traditional Japanese Color Set offers a captivating glimpse into Japan's rich artistic heritage.  Originating during the Edo period, Ukiyo-e art, meaning "pictures of the floating world," became a significant artistic genre.
This color set pays homage to traditional pigments and techniques used by Ukiyo-e artists, allowing contemporary tattoo artists to embrace Japan's cultural history.  By exploring this set, artists can incorporate the timeless beauty of traditional Japanese art into their tattoo designs, bridging the gap between past and present.

Colors included: Salmon Roe, Yellow Blaze, Daruma, Rising Sun, Green Tea, Moss Garden, Suicide Forest, Kimono, Godzilla, Japanese Maple.
The Old School Color Set is a vibrant collection of hues that embodies the bold and timeless aesthetic of traditional tattoo art.  This set includes a range of classic colors, such as Solid Red, Royal Purple, Azure, and Leaf Green, which are synonymous with the iconic imagery of old school tattoos.  This exceptional collection captures the essence of retro and old school aesthetics, inviting artists to delve into a captivating realm where classic styles are revived and celebrated.
Each color has been thoughtfully chosen to ensure a harmonious palette capable of recreating iconic retro looks.  From the striking Solid Red and Royal Purple to the evocative Azure and Gold Nugget, these pigments empower artists to achieve remarkable results, whether aiming for eye-catching designs or subtle, nostalgic accents.
What sets the Old School Color Set apart is the meticulous curation of the collection as a cohesive whole.  Xtreme's unwavering commitment to quality and attention to detail are evident in the careful selection of each hue.
This all-inclusive collection of Xtreme's exceptional products equips you with everything a tattoo artist needs to tackle any tattoo with confidence and finesse.

With the complete set, you'll have access to an impressive range of colors, washes, solutions, and black inks that are sure to meet the demands of even the most intricate designs.

The set features a trio of powerful black inks: Super Black, EXO Black, and Black Magic. These 8oz bottles provide deep, rich blacks that ensure your outlines and shading stand out with remarkable precision.

For impeccable highlights and stunning grayscale effects, the set includes EXO White, Graywash Set, and Whitewash Set in 4oz bottles. These versatile washes offer smooth application and seamless blending, allowing you to achieve captivating depth and dimension in your tattoos.

To elevate your tattooing experience, our complete set also includes a Solutions Set comprising essential solutions that enhance ink performance and ensure optimal healing.  

Includes All Xtreme tattoo ink colors, available in various sizes ranging from 1/2oz, 1oz, 2oz, and 4oz.  Our vibrant colors and whites are crafted with the utmost care, guaranteeing exceptional quality and longevity in every drop.
This new Signature Set, curated by award-winning artist Kevin Boudreau, is a treasure trove of colors that enables tattoo artists to create truly unique and captivating artwork.
Kevin's expertise in crafting exclusive and one-of-a-kind custom designs, particularly within the new school style, shines through in this remarkable color collection.
The set features a carefully selected range of colors, including Kevin's personal favorite, 'K-Boo Blue,' which serves as a testament to his passion for creating vibrant and unforgettable pieces.
With these colors at their disposal, artists can effortlessly mix and match shades, unlocking endless possibilities to infuse their work with a level of professionalism and memorability that will resonate with their clients.

The Signature Set boasts an array of captivating hues that exemplify Kevin's commitment to pushing the boundaries of creativity.
Colors like Raspberry and Wild Mulberry offer bold and eye-catching options for artists seeking to add depth and intensity to their designs.  Pure Turquoise and Moroccan Blue introduce a sense of tranquility and mystique, while Neon Green and Highlighter Yellow bring a vibrant pop of electrifying energy to the mix.
With the inclusion of Golden Nugget, Neon Pink, and Scarlet Red, artists can add striking accents and captivating contrasts, enhancing the visual impact of their work.

By utilizing this exceptional color set, tattoo artists can tap into Kevin Boudreau's artistic vision and expertise, creating bespoke tattoos that leave a lasting impression.  The ability to explore a wide range of shades and mix unique combinations empowers artists to deliver personalized and truly remarkable artwork to their clients. 
The Signature Set not only provides the necessary tools for creating stunning designs but also acts as an invitation for artists to venture into uncharted territories of creativity, offering a chance to establish a distinctive artistic voice and stand out in a crowded industry.
Renowned Brazilian artist Planeta Biu presents the exclusive New School 12-color set, inspired by the vibrant and captivating Brazilian bird known as the 'Jandaia' (Jandaya parakeet).
Planeta Biu dedicated over a year to developing these exceptional colors, which are designed to enhance artists' ability to create dynamic and engaging tattoo designs through optimal mixing.
The process of arriving at the perfect color tone for a tattoo is not only a rewarding experience for the artist but also ensures a unique and personalized result for the customer.  Furthermore, this set enables artists to cultivate a distinctive style that becomes recognized and associated with their artistic identity.

Each color in this set is named in homage to significant people and influences in Planeta Biu's life, adding a personal touch and reflecting the artist's journey.
Bochecha (Light Red) and Azulão (Dark Blue) offer a range of captivating hues for artists to play with, while Planetario, No Toy Crew, and Verde Pandora (Green) provide a diverse selection of shades for creating depth and complexity in designs.
Jenny Flor (Flower) introduces a touch of floral elegance, while Machado Red and Laranja Jandaia infuse warmth and energy.
Amarelo Anna (Yellow) offers a bright and sunny palette, while Dina Skin, Marron Golgota (Dark Brown), and Pedra Angular (Grey) provide versatile options for shading, blending, and creating contrast in tattoo designs.

By utilizing the New School 12-color set designed by Planeta Biu, tattoo artists can embark on an artistic journey that combines the beauty of nature, personal influences, and a commitment to developing a unique style.
With this collection, artists gain the tools to explore a spectrum of colors, empowering them to create exceptional tattoos that leave a lasting impression on their clients.
This set not only opens doors for artistic expression but also acts as a catalyst for the development of a distinct artistic voice, allowing artists to carve out their place in the industry and be recognized for their exceptional creations.
Whites & Coverup Inks
Lining white ink is essential for creating crisp and clean outlines.  It provides a solid base for artists to work on and ensures that the lines of the tattoo are precise and defined.  Lining white is commonly used in combination with other colors to enhance contrast and create a striking visual impact.
Coverup inks are specifically formulated to help artists conceal or modify existing tattoos.  These inks possess excellent coverage properties, allowing artists to effectively hide unwanted tattoos by blending them seamlessly with the surrounding skin tone or by creating new designs that incorporate and transform the existing ink.
A Final Note
With these essential tattoo ink sets and understanding their applications, artists can elevate their skills, broaden their creative possibilities, and deliver remarkable tattoo artistry to their clients.
Remember, the key to creating outstanding tattoos lies not only in the skillful execution of techniques but also in the careful selection and utilization of high-quality tattoo ink sets. 
For the most recent tattoo art made with Xtreme Inks by tattoo artists who are pushing the boundaries of self-expression, check out our Instagram.
Will Tattoos be Hanging in Museums Someday?
Traditional Black Japanese Sumi Tattoo Ink
Stick and Poke Tattoos: What Inks Work Best
The Role of Tattoo Artists in Preserving and Reviving Traditional Hand-Poked Tattoo Techniques
A Tribal Tattooing Case Study: Expressing Heritage and Pride through Ink
Understanding the Cultural Significance of Tribal Tattoo Designs
The Significance of Black Tattoo Ink in Traditional and Contemporary Tattooing Collection 2019 Sale 70% Off Title for image