What Makes People Want Tattoos?
Posted by PAUL PARK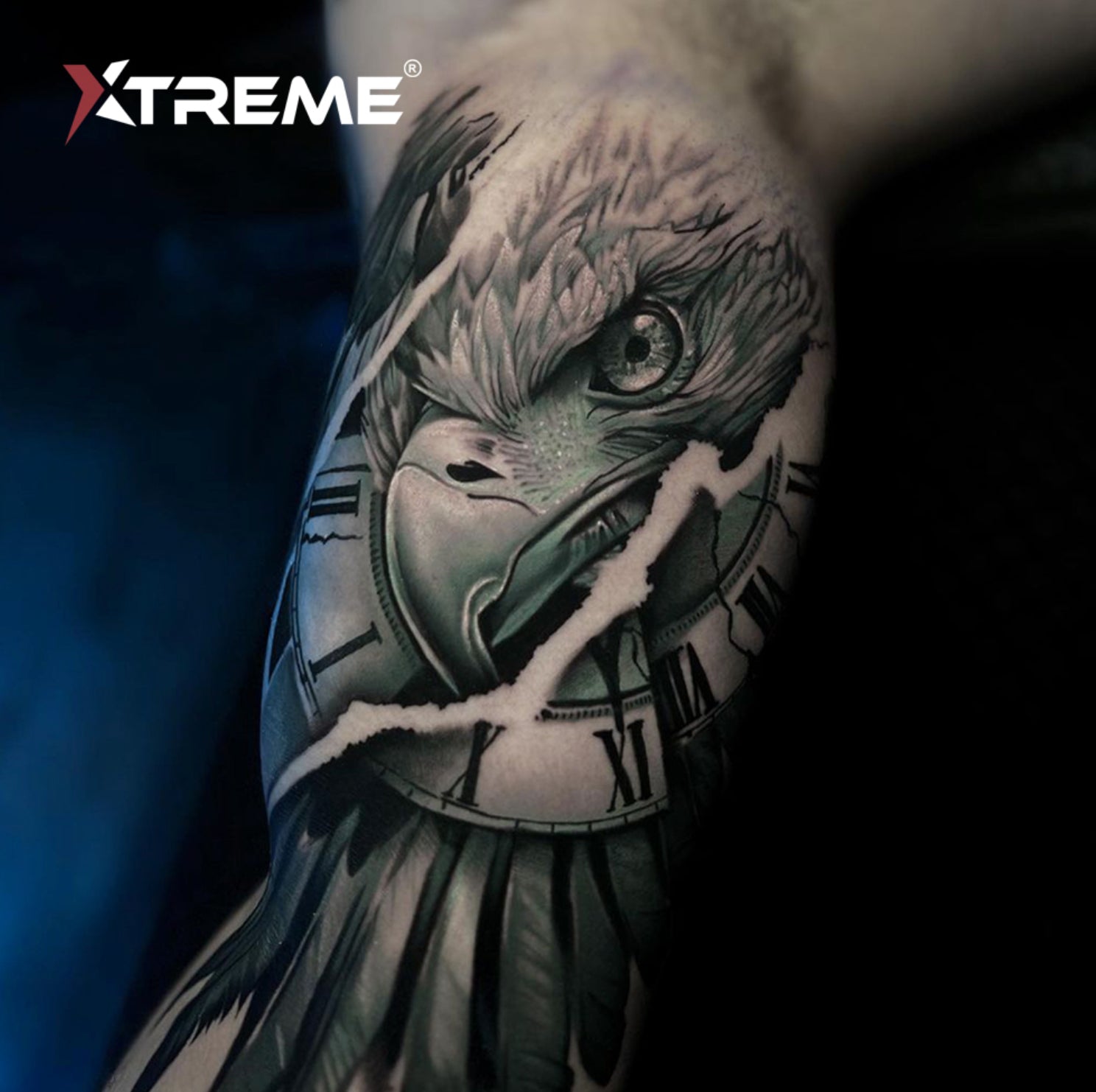 The art of tattooing has transcended ancient civilizations, crossed cultural boundaries, and evolved through the ages. Tattoos, once stigmatized and linked only to specific subcultures, have now found acceptance in mainstream society. But what fuels this desire to permanently ink one's body?
To understand this, we must delve into the complex psychological factors, cultural influences, and personal motivations that lead people to get tattoos.
A Deep-Rooted Human Tradition
Tattooing isn't a new phenomenon. It has ancient roots, dating back to Neolithic times. Oetzi the Iceman, a 5,300-year-old mummy, was found with simple tattoos. For many ancient cultures, tattoos served various functions: rites of passage, symbols of social standing, or even as talismans for protection. Understanding the historical context provides a broad perspective, laying the foundation for why tattoos have such a rich and varied significance today.
The Psychology of Individualism
In modern society, one of the primary motivations for getting a tattoo is the desire for individual expression. In a world where conformity is often rewarded, tattoos offer a canvas for people to showcase their individuality. This aspect often draws upon the psychological principle of autonomy, the need for one's actions to be self-determined. A tattoo can serve as an unspoken declaration that one's body is their own to decorate and define.
The Search for Identity
Closely linked to individualism is the quest for identity. Adolescence and young adulthood are periods marked by identity formation, and for some, getting a tattoo can be a significant step in that journey. Whether it's a symbol that represents their cultural roots or an image that reflects a passion or belief, tattoos can serve as markers of individual identity.
Emotional Milestones and Healing
Some people get tattoos to commemorate significant life events, like the birth of a child, the loss of a loved one, or surviving a difficult period. These tattoos often serve as permanent reminders of resilience and growth. The act of getting inked can also be therapeutic, offering a form of catharsis. In some cases, tattoos can cover scars, serving as a way for individuals to reclaim their bodies and process past traumas.
Social Belonging and Affiliation
While tattoos can be an act of individualism, they can also serve the opposite purpose—symbolizing belonging to a particular group or community. Whether it's a group of friends getting matching tattoos or someone getting a tattoo that signifies allegiance to a particular organization, the social aspect of tattooing can't be ignored.
The Aesthetic Appeal
Lastly, let's not forget the straightforward reason that many people get tattoos: for their aesthetic appeal. The growing acceptance and popularity of tattoo art have elevated it, with many tattoos being genuine works of art. For these individuals, the body serves as a moving canvas to display art that they find beautiful and meaningful.
For Tattoo Artists: Identifying Ready Clients and Matching Motivations to Art
Navigating the relationship between tattoo artist and client is a delicate art in itself. As an artist, understanding the psychology and motivations behind a client's desire for a tattoo can provide invaluable insights. This understanding not only enhances your client's satisfaction but also adds depth and meaning to the work you create. Here are some ways you can identify clients who are truly ready for a tattoo and align their motivations with the ideal artwork.
Gauge Readiness through Consultation
The consultation is your first opportunity to assess a client's readiness for a tattoo. Look for signs of certainty in their language and demeanor. Clients who can articulate their motivations and ideas clearly are often more ready than those who seem hesitant or unsure. Asking open-ended questions like, "What does this tattoo represent for you?" or "Why is now the right time for this tattoo?" can encourage clients to open up about their reasons.
Discuss the Significance
Understanding the significance of the tattoo for the client can be an eye-opener. Is it a memorial tattoo, an expression of personal growth, or perhaps a representation of belonging to a community? Knowing this helps you tailor your artistic suggestions to the sentiment they want to capture. For instance, someone looking for a tattoo to commemorate a lost loved one might appreciate softer, more delicate designs, while a person marking a life-changing triumph could lean towards bolder, more dramatic art.
A Collaborative Creative Process
Your role as an artist is not just to etch the design onto someone's skin but to co-create a meaningful piece of art. Offer your professional expertise, suggest modifications, and share your portfolio to help clients find a design that resonates both with them and your artistic style. Remember, a satisfied client is not just a walking advertisement for your skills but also someone who feels their tattoo experience was enriched by your guidance.
Aligning Artistic Styles
Every tattoo artist has their unique style—realism, traditional, abstract, and so on. Be clear about your strengths and preferences. This openness will attract clients whose motivations align with your artistic abilities, making for a more harmonious and satisfying experience for both parties.
The Importance of Timing
While you can't always control when a client walks into your studio, being mindful of timing can be beneficial. Someone might be motivated by a recent life event, while for others, the tattoo might be a well-thought-out decision made over many years. The level of readiness can differ in these scenarios, and you'll need to adjust your approach accordingly.
By mastering the ability to identify client readiness and motivations, you don't just ink a piece of art onto skin; you help manifest a chapter of someone's personal story. The better you get at this, the more fulfilling your role as a tattoo artist becomes, providing not just a service but an experience that both you and your client will treasure.
In Closing
In conclusion, the reasons why people get tattoos are complex and multifaceted, shaped by psychological needs, social factors, and personal experiences. It's a tradition deeply rooted in human history yet continually evolving, much like the people who choose to partake in it.
For the most recent tattoo art made with Xtreme Inks by tattoo artists who are pushing the boundaries of self-expression, check out our Instagram.
For more information on our collector's tattoo ink sets, please take a look at our piece on Xtreme Inks: Artist Collections. Collection 2019 Sale 70% Off Title for image