Understanding the Role of Skin Elasticity in How Tattoo Ink Settles
Posted by PAUL PARK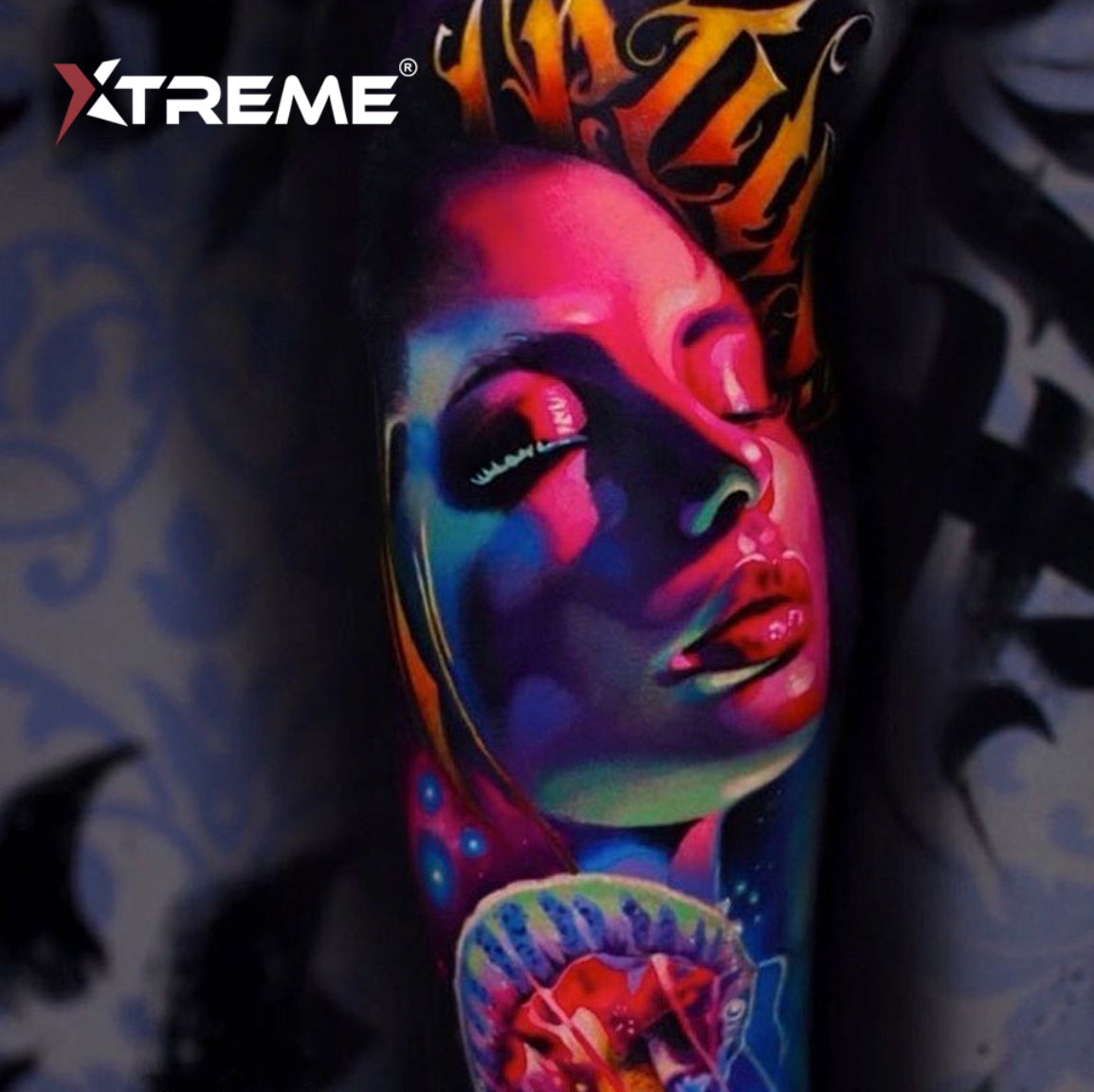 By The Xtreme Inks Editorial Team
Uncover the often-overlooked factor of skin elasticity and its impact on how tattoo ink settles, influencing both the tattooing process and the final appearance of your artwork.
Why Is Skin Elasticity Important in Tattooing?
Skin elasticity is a crucial but often overlooked aspect of tattoo artistry. This property of the skin determines how well it can stretch and return to its original shape. Elastic skin provides a smooth canvas for tattoo ink to settle, enhancing both the artist's ease of work and the quality of the final design. Understanding the skin's elasticity is key to mastering the craft of tattooing.
How Does Elasticity Affect the Tattooing Process?
The skin's elasticity influences how easily the needle penetrates and deposits ink. Highly elastic skin may require more control and a steadier hand to ensure that the ink is deposited evenly. On the other hand, less elastic skin might be more prone to tearing or scarring, requiring the artist to exercise caution. Thus, the elasticity of the skin directly affects the technical aspects of the tattooing process.
What Happens to Tattoo Ink on Elastic vs. Inelastic Skin?
The final appearance of a tattoo can be significantly influenced by the skin's elasticity. On elastic skin, tattoo ink is more likely to settle evenly, resulting in vibrant and clear designs. However, on inelastic skin, the ink may spread or blur over time, leading to a less crisp result. Knowing how to work with different skin types can help artists achieve the best possible outcome.
Are There Ways to Improve Skin Elasticity Before Getting a Tattoo?
Improving skin elasticity before getting a tattoo can provide a better canvas for the artwork. Hydration, both internal and external, can improve skin quality. Moisturizing regularly and drinking enough water can go a long way. Additionally, some people recommend gentle exfoliation to remove dead skin cells and improve the skin's texture. These steps can make the tattooing process smoother and improve the longevity and appearance of the tattoo.
Where Can I Learn More About This Aspect of Tattooing?
If you're keen to delve deeper into the subject of skin elasticity and tattooing, a range of academic and industry-specific resources are available. Experts often publish articles on the subject, and many tattoo artists share insights on their own experiences in working with different skin types.
Conclusion
Recognizing the importance of skin elasticity can significantly influence both the tattooing process and the quality of the end result. Whether you're a tattoo artist aiming to refine your skills or a canvas looking to understand how your skin will interact with tattoo ink, understanding skin elasticity is crucial. So what's next? Consider focusing on skin preparation techniques or exploring further studies on skin properties to elevate your tattoo artistry.
For those interested in diving deeper into the intricacies of tattooing, from skin properties to ink formulations, Xtreme Inks offers a wealth of knowledge and products to support your art at our Artists' Corner.
For more information on our collector's tattoo ink sets, please take a look at our piece on Xtreme Inks: Artist Collections. Collection 2019 Sale 70% Off Title for image