Can I Use Tattoo Ink to Touch Up an Existing Tattoo at Home?
Posted by PAUL PARK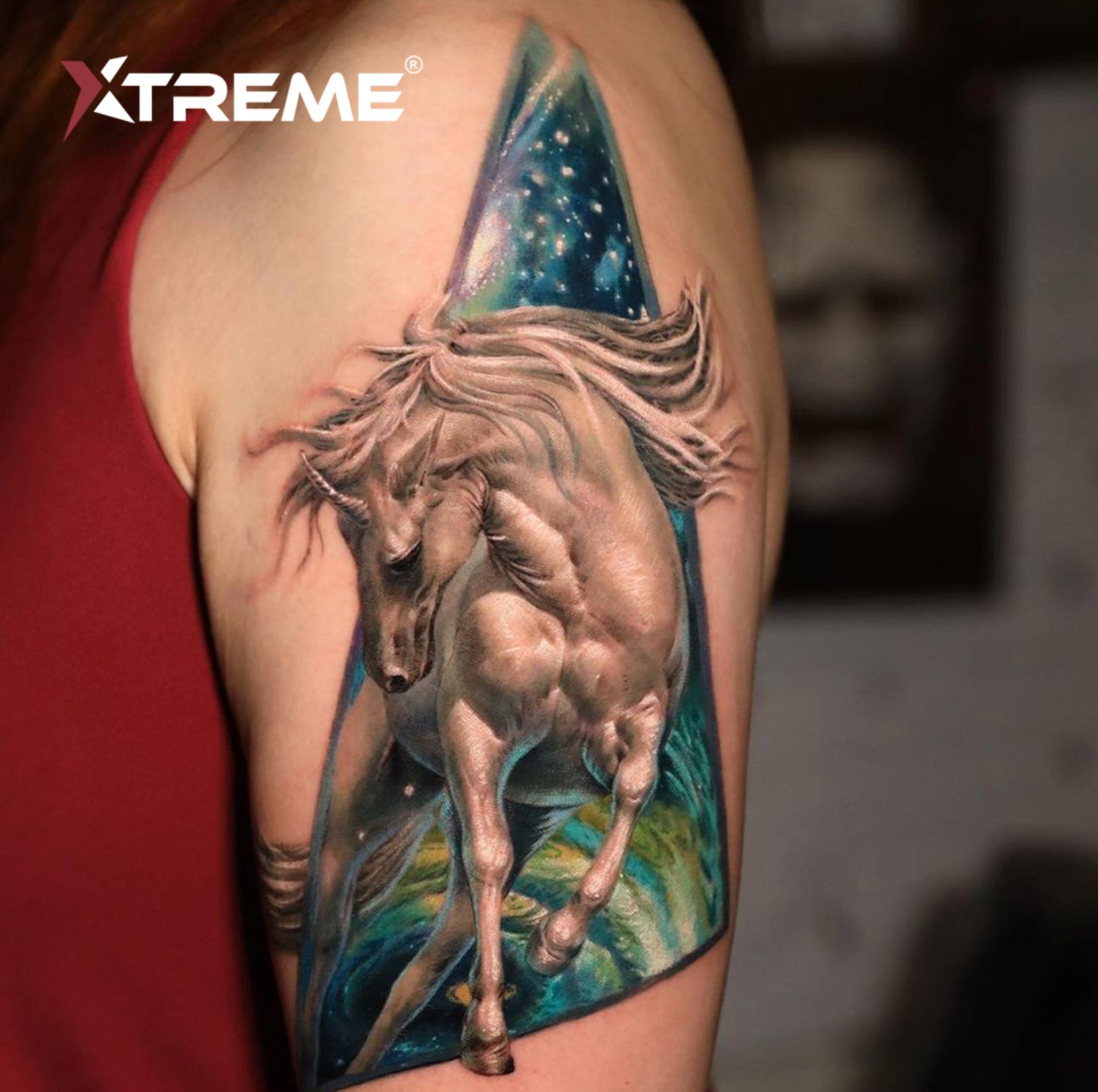 This...is not only important for those considering do-it-yourself (DIY) tattoo touch-ups but also essential from the standpoint of health and safety. While the idea of touching up an existing tattoo at home might sound appealing due to its convenience and potential cost savings, there are critical considerations that must be accounted for.
Why Is Professional Expertise Essential?
Firstly, the expertise that professional tattoo artists bring to the table cannot be overstated. With years of experience and rigorous training, they understand the intricacies of skin types, ink properties, and tattoo techniques. Their professional judgment helps ensure a high-quality outcome, a skill set that is generally not within reach for an amateur.
What About Health and Safety?
Beyond the need for expertise, there are strict health and safety protocols that tattoo studios adhere to. These settings are designed to be sterile, using specialized equipment like autoclaves and single-use items such as needles and ink cups. Achieving this level of sterilization at home is challenging, if not impossible, for the average person. The risk of infection and complications is significantly higher when these standards aren't met.
What Kind of Ink Should Be Used?
Another concern is the quality of the ink used. Professional tattoo artists use inks that meet high safety standards and are specifically designed for use on human skin. Using inferior or inappropriate ink can lead to problems like allergic reactions, fading, and discolouration.
What Technical Skills Are Required?
Technique is another significant factor. It involves several variables like needle depth and angle, which can greatly impact the final result. Incorrect technique can lead to an uneven or patchy appearance. While some might think that online tutorials are enough, these can't replace the hands-on experience that a professional artist has.
What Are Common Amateur Mistakes?
Now, let's discuss common amateur mistakes, such as ink blowout, which occurs when the ink spreads under the skin, causing a blurred or 'blown out' look. This often happens when the needle is inserted too deeply or at the wrong angle. Another mistake is inconsistent ink application, which can result in patchy or uneven color. Amateurs may also use incorrect equipment, such as using sewing needles instead of tattoo needles, which can cause traumatic injuries to the skin and increase the risk of infection. Finally, poor aftercare can lead to unnecessary complications and negatively affect the tattoo's appearance. This is one of the reasons Xtreme's Exo Black is only meant to be used by ink masters.
Is It Worth It?
Given the multitude of risks and complexities involved, it's highly recommended to consult a professional tattoo artist for touch-ups. While saving money might be tempting, the cost of fixing a botched job or dealing with a severe infection will likely be much higher than a professional touch-up.
In summary, the idea of touching up an existing tattoo at home might seem appealing, but the risks are substantial. Tattoos are not just a form of art but also require a medical-level precision and environment that prioritizes health and safety. Therefore, it's always best to consult with a professional for any tattoo-related needs, whether you're considering a new piece or a simple touch-up.
For the most recent tattoo art made with Xtreme Inks by tattoo artists who are pushing the boundaries of self-expression, check out our Instagram.
For more information on our collector's tattoo ink sets, please take a look at our piece on Xtreme Inks: Artist Collections. Collection 2019 Sale 70% Off Title for image