How to Find the Best Tattoo Clients
Posted by PAUL PARK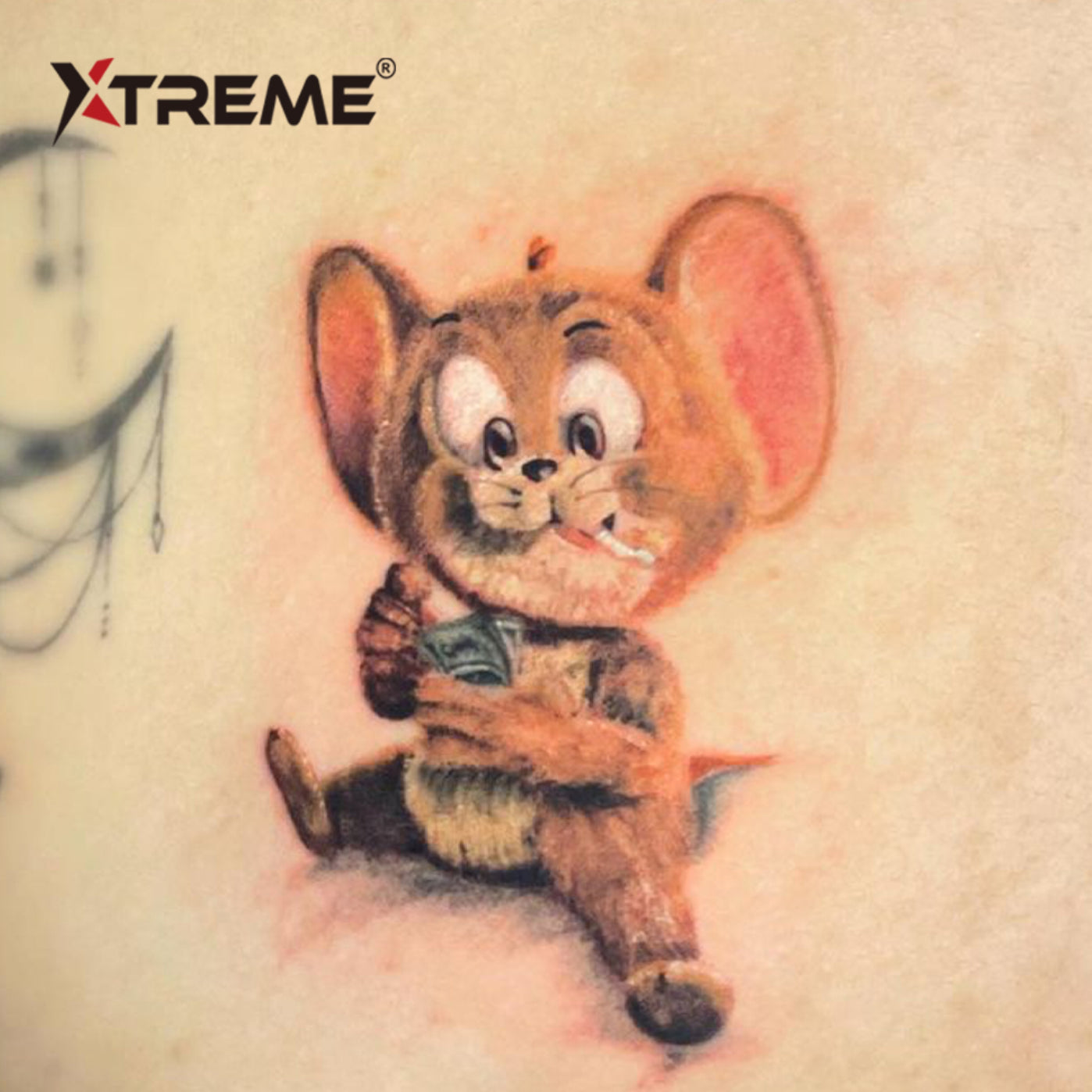 As a tattoo artist, your canvas isn't just a blank sheet of paper; it's human skin. This medium is unlike any other, and the artwork you create becomes a part of someone's life forever. Because of this, finding the right clients—those who align with your style and ethos—becomes an art form in itself.
Today, let's delve into how you can locate the perfect canvas to showcase your artistry.
The Importance of Target Audience
Before we dive into tactics, let's touch upon the significance of understanding your target audience.
Are you a specialist in old school tattoos, or is hyperrealism more your style?
Do you excel in color, or are you a master of black and gray?
Knowing who you want to reach is the first step in finding clients who will not only appreciate your work but also serve as walking billboards for your brand.
Traditional Approaches
Word-of-mouth remains a powerful tool in the tattoo industry. Build a portfolio of your best work, and don't hesitate to ask satisfied clients for referrals. A recommendation (and review) from a happy customer is worth its weight in gold and...in today's digital world, viewed thousands of times.
While the digital realm provides endless opportunities to showcase your work, traditional approaches shouldn't be overlooked. Word-of-mouth recommendations and a strong portfolio still hold significant value in the tattoo industry.
Building Your Portfolio
Your portfolio serves as your professional identity, showcasing your style, versatility, and skill level. Let's explore the different mediums and tools you can use to build a compelling portfolio:
Procreate Stacks: If you're digitally inclined, Procreate offers "Stacks," allowing you to organize your work into folders. Each Stack could represent a different style or theme, such as color work, black and gray, or portraits. The advantage here is the ease of editing and tweaking your designs in real-time during consultations.
iPads: Displaying your portfolio on an iPad gives you the flexibility to showcase high-resolution images and even video snippets of your work. You can quickly navigate through your portfolio during face-to-face consultations, making for a dynamic and interactive experience.
Cloud Storage: Using cloud services like Google Drive or Dropbox gives you the advantage of accessibility. You can easily share a link with prospective clients or collaborators, allowing them to view your portfolio at their convenience. It's also an excellent backup solution, ensuring your work is safe and secure.
Slideshow: A slideshow can be an effective way to cycle through your artwork, especially if you have a dedicated screen or monitor in your studio. It adds an element of professionalism and allows clients waiting for their appointment to get acquainted with your work.
Photo Album: The tactile experience of flipping through a physical photo album can be incredibly impactful. This medium allows for a more intimate engagement with your work and offers a sense of nostalgia and permanence that digital platforms may not provide.
Advantages of a Well-built Portfolio
Credibility: A well-curated portfolio immediately establishes your credibility as an artist.
Client Insight: Your portfolio can act as an ice-breaker, giving potential clients insight into your style and proficiency, helping them make informed decisions.
Versatility: Showcasing a range of styles and techniques will appeal to a broader audience, potentially attracting clients who may initially be interested in one style but become captivated by another after viewing your portfolio.
By investing time and effort into building a comprehensive portfolio, you're not just showing off your skills—you're laying the foundation for a prosperous career. Take advantage of both traditional and digital mediums to create a portfolio that truly reflects your artistry.
Social Media: Your Digital Gallery
Today, social media platforms like Instagram, Twitter, and Facebook have become indispensable tools for artists. But simply posting photos of your work is just the tip of the iceberg.
Operating Search Functions on Social Media
Let's focus on Instagram as a case study. Here's how to use its search functionalities to your advantage:
Hashtags: Use relevant hashtags such as #tattooart, #inkedlife, or specific styles like #tribaltattoo to get your work discovered. On the flip side, search these hashtags to find potential clients who are looking for your style of art.
Geotags: Use geotags to identify posts from a specific location. If you operate in Los Angeles, for example, check posts tagged with LA-centric locations to find clients nearby.
Influencer Collaboration: Search for influencers who resonate with your art style. They can provide a broader platform for showcasing your work.
Direct Messages: Don't underestimate the power of a direct message. Reach out to people who consistently like or comment on your art.
Starting a Dialogue
Initiating a conversation with a prospective client can be challenging but rewarding. Be genuine and start by appreciating their interest in your work. Ask them what drew them to your style and what they're looking to get tattooed. Remember, the dialogue should be as collaborative as possible.
Tattoo Artist (TA): Hey there, thanks for reaching out! I saw that you've been liking some of my recent posts. What caught your eye?

Client (C): Hi! Yeah, your work is amazing. I was particularly drawn to that hyper-realistic lion tattoo you did last week. The details were just incredible.

TA: Wow, thank you! That was a fun project. I spent a good amount of time getting the mane just right. So, are you thinking about getting something in the realm of realism?

C: Absolutely, I've always wanted a realistic tattoo, and your style just clicks with what I have in mind. I'm thinking of something like a portrait of my dog who passed away recently.

TA: I'm sorry to hear about your dog. A portrait would be a beautiful tribute. Do you have some high-res pictures that you could share? The quality of the photo can really make a difference in the final outcome.

C: I do have some great shots. I'll send them over for you to check out.

TA: Perfect, the better the quality, the more details I can include, capturing the essence of your dog more accurately. Once I see the photos, we can discuss the ideal size and placement for the tattoo.

C: Sounds good! What about colors? Do you think black and gray would work well for a portrait like this, or should we consider color?

TA: Both options have their own charm. Black and gray can give the tattoo a timeless, classic feel. On the other hand, color can capture the unique tones and nuances, like the eye color or fur pattern. Based on our earlier conversations, I know you appreciate the symbolism in art. Is there a particular reason you might lean towards one over the other?

C: Well, her eyes were this unique shade of blue, almost turquoise. I'd love to capture that if possible.

TA: That sounds incredibly special. Color could indeed help immortalize that unique feature. It's your call, but I think a touch of color would really make the portrait pop.

C: I agree, let's go with color then.

TA: Excellent choice. I'll take a look at the photos you send over and then we can get into more specifics—like pricing, scheduling, and other details. Looking forward to bringing your vision to life!

C: Can't wait, I'll send the photos right away.
This dialogue exemplifies the sort of rapport and mutual understanding that can set the foundation for an exceptional tattoo experience. By opening the lines of communication and actively involving the client in the creative process, you're not just securing a job—you're creating a meaningful, artistic partnership.
Suggesting Design Elements
Once you've broken the ice, the fun part begins: the creative process. Use your expertise to guide the client through design choices. For instance, based on our previous interactions, I recall the importance of symbols and their meanings. This could be a great talking point. You could suggest a color palette that complements their skin tone, recommend placement based on their body structure, or even delve into the rich history behind specific symbols they're interested in.
Closing Thoughts
Finding the perfect tattoo client is a mixture of art and strategy. Utilize the tools available, both traditional and digital, to curate a client list that complements your artistic vision. In the intricate dance of ink and skin, finding the right partner can make all the difference, elevating your work from mere tattoos to life-long masterpieces.
For the most recent tattoo art made with Xtreme Inks by tattoo artists who are pushing the boundaries of self-expression, check out our Instagram.
For more information on our collector's tattoo ink sets, please take a look at our piece on Xtreme Inks: Artist Collections. Collection 2019 Sale 70% Off Title for image