Ink Master: A Canvas of Skill, Drama, and Artistic Legacy
Posted by PAUL PARK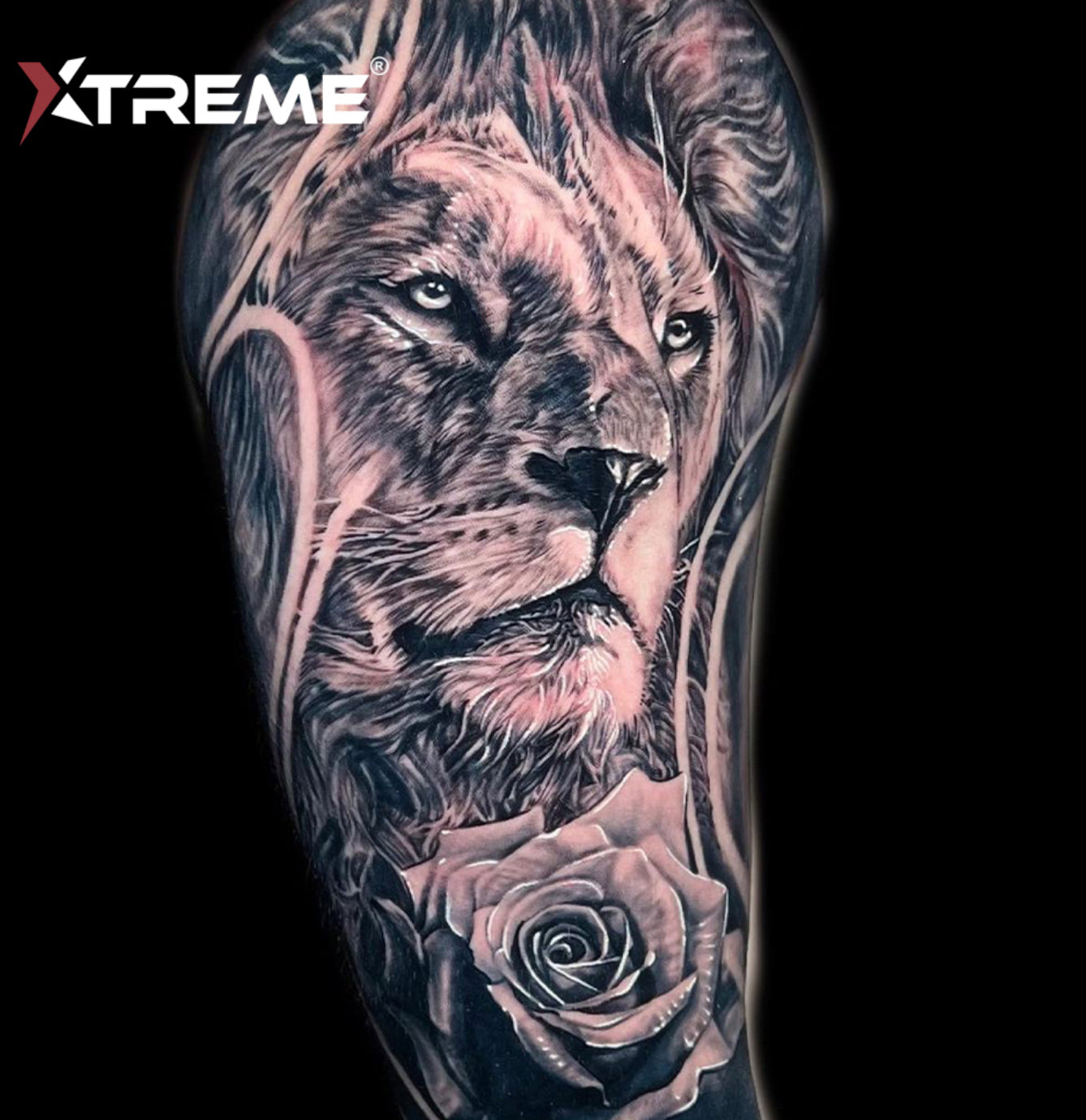 Introduction
If you've tuned into the buzz of the tattoo world over the past decade, you're likely familiar with Ink Master. The show is a cauldron of drama, artistic flair, and raw talent that has captivated audiences since its premiere in 2012. Though the series offers a hefty sprinkle of orchestrated fights and elementary-grade insults, it remains an intense and entertaining competition for tattoo artists vying for the ultimate accolade: mastery of multiple styles and techniques of tattooing.
What is Ink Masters?
Over its 13-season run and multiple spin-offs, Ink Master has garnered a massive following. Its prestigious grand prize is nothing short of tempting: $100,000 and a feature in the illustrious Inked Magazine. Yet, after the confetti has settled and the title bestowed, one question remains: where are these incredibly talented winners today?
Who Are the Past Winners of Ink Masters?
Starting with Shane O'Neill, the first-ever winner of the show, his journey post-Ink Master has been intriguing. Shane, a self-taught artist, had 15 years of experience under his belt when he first appeared on the show. Today, he owns Infamous Tattoo in Middletown, Delaware, where he primarily focuses on portrait tattoos. Despite being relatively inactive on Instagram, Shane boasts around 60,000 followers and remains booked with appointment-only clients.
Meanwhile, Steve Tefft, the winner of the show's second season, is making strides in the industry. Steve owns 12 Tattoos shop in Groton, Connecticut, and his designs are as remarkable as ever. While some fans found his numerous rivalries a bit grating, it's undeniable that Steve has carved out his own success story.
Then there's Joey Hamilton, who secured his win during the first season to feature a human canvas jury. Known for his humble demeanor and intense passion for tattooing, Joey co-owns Revolt Tattoos in Las Vegas with fellow Ink Master star, Sausage. This marriage of talent has endeared both artists to fans, creating a legacy that extends beyond the boundaries of a television screen.
Sadly, not every Ink Master journey has a happy ending. Scott Marshall, who laid low throughout his season but consistently produced stunning pieces, passed away unexpectedly in 2015, just a year after his win. Fans continue to mourn the loss of an artist who left an indelible impact on the tattoo community.
Jason Clay Dunn, primarily a Japanese-style tattoo artist, has decided to step away from traditional tattoo shops. Today, he takes on personal commission pieces through his website, having parted ways with Tattoo Alchemy in Montclair, California.
Dave Kruseman, the American Traditional specialist and winner of the Masters vs. Apprentice season, is a man of many roles. Beyond being a husband and father, Dave is a force to be reckoned with at Old Line Tattoo in Hagerstown, Maryland.
Among the ranks of Ink Master winners is also Anthony Michaels, lauded for both his talent and his mentorship. Currently located in Tucson, Arizona, Anthony remains a prominent figure in the tattoo scene, with frequent features on Inked Magazine's social media platforms.
Arguably one of the show's most famous winners, Ryan Ashley garnered widespread fame for her ornamental tattoos. She has amassed over 1 million Instagram followers and now operates independently through her personal website.
Then comes the duo of Old Town Ink, composed of Bubba Irwin and DJ Tambe. Both artists have gone their separate ways but continue to dominate the industry. While DJ can be found at Bad Apple Tattoo in Las Vegas, Bubba is the owner of Nashville's Branded Tattoo Company and remains the co-owner of Old Town Ink's Arizona locations.
Lastly, we have Joshua Payne, who won the hearts of audiences in the show's 10th season. A Denver-based artist, Joshua is part of the Long Live Tattoo Collective shop, specializing in Japanese-inspired tattooing styles and colorwork.
In the end, Ink Master has done more than entertain; it has spotlighted some of the industry's most gifted artists and traced their trajectories from obscurity to renown. Though their paths may diverge, the legacy of their skill is a common thread, etched not just in ink, but in the annals of tattooing history.
Advantages of Fair Competition in Art and Tattoos
Fair competition in the tattoo and art world fosters numerous benefits. It elevates standards, encouraging artists to refine their craft to keep pace with or outshine their contemporaries. This quest for excellence, in turn, enriches the industry by introducing novel techniques and expanding the range of available styles. Fair competition also generates public interest, drawing attention to both established and emerging talents. Moreover, it provides a merit-based pathway for artists to gain exposure, secure career-boosting opportunities, and even discover new dimensions in their own artistry. At its core, fair competition serves as the crucible where raw talent is honed, innovative ideas are validated, and artistic legends are born.
Parting Thoughts
In conclusion, the sphere of Ink Master serves as a microcosm for the broader world of art and tattooing, where competition fuels growth, innovation, and recognition. By providing a fair platform for tattoo artists to showcase their skills, Ink Master has illuminated the careers of many, pushing them toward new milestones and broader horizons. Far from merely being a stage for personal victories, the show has also carved out a collective legacy, solidifying the place of tattoo artistry within the mainstream culture.
For the most recent tattoo art made with Xtreme Inks by tattoo artists who are pushing the boundaries of self-expression, check out our Instagram.
For more information on our collector's tattoo ink sets, please take a look at our piece on Xtreme Inks: Artist Collections. Collection 2019 Sale 70% Off Title for image