The 8 Best Tattoo Machines for Beginners
Posted by PAUL PARK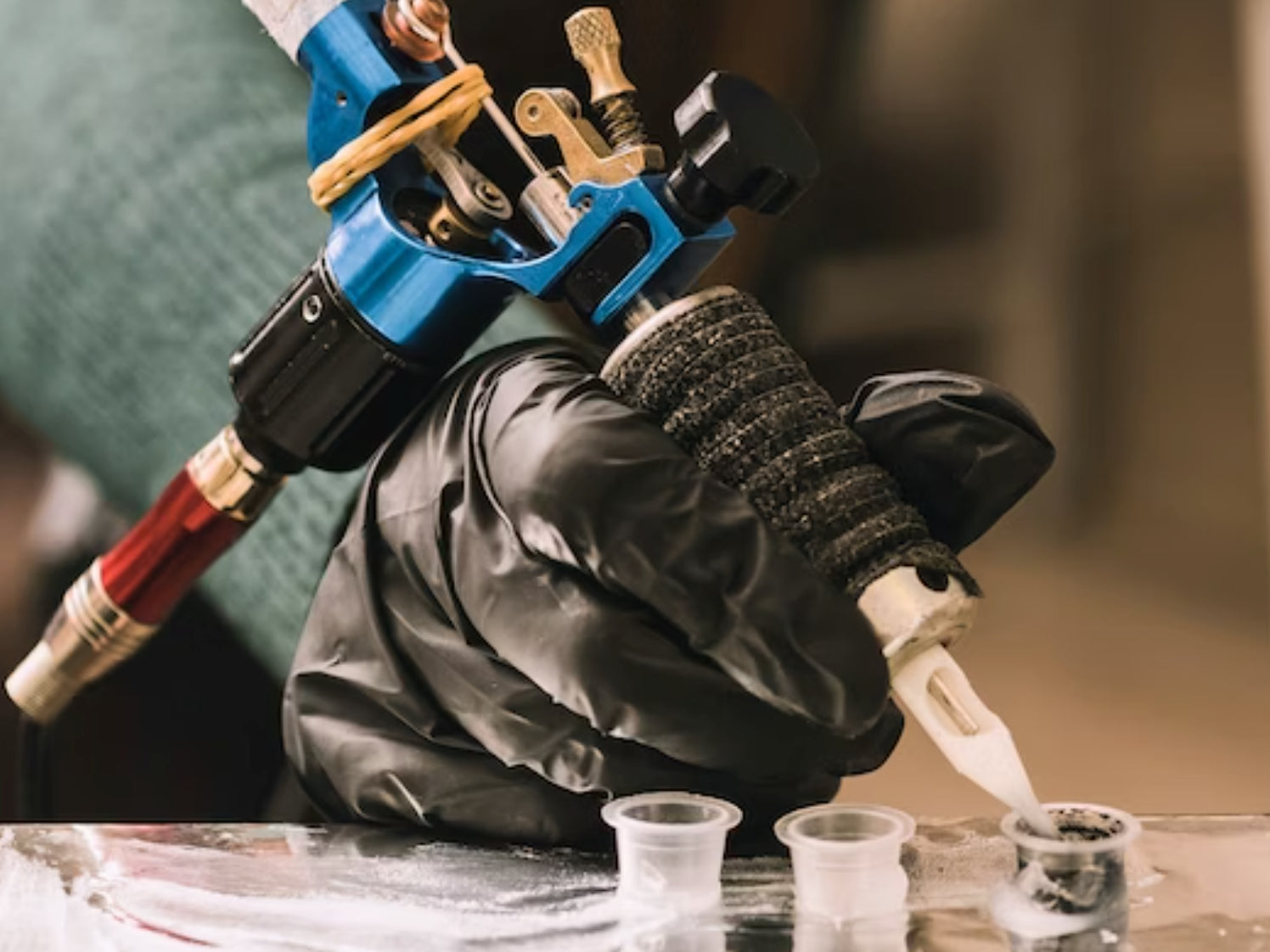 The tattoo industry is experiencing an unprecedented surge in interest and participation. Each day, new tattoo parlors open their doors across the United States, accompanied by an increasing number of budding tattoo artists. Just like any profession, becoming a tattoo artist requires thorough preparation and the right set of tools. Your initial equipment is crucial in setting the tone for your career. However, the sheer variety of tattoo machines on the market can make this first step overwhelming. To simplify your journey, we've curated a comprehensive guide on the best tattoo machines suited for beginners.
Factors to Consider When Purchasing a Tattoo Machine
Selecting the ideal tattoo machine goes beyond merely picking the one with the best reviews or the lowest price. It involves understanding your specific needs and gauging various aspects to ensure you make an informed decision.
Skill Level
Your level of expertise will heavily influence your choice. If you're a novice, you might want to start with equipment that's easier to handle. Certain tattoo machines offer advanced features like multiple color options and precision controls, but these may require a more experienced hand.
User-Friendliness
Ergonomics and ease of assembly matter more than you'd think. A tattoo machine that's cumbersome or complex can affect the quality of your work. Look for machines that feel like an extension of your hand, ones that allow you to tattoo for long periods without fatigue.
Weight and Balance
A tattoo machine's weight can make a significant difference, especially during extended sessions. Aim for a balanced, lightweight machine that minimizes hand and wrist strain.
Accessory Package
Tattoo machine kits often include an array of accessories, from different needles and inks to gloves and rubber bands. Evaluate what you truly need to avoid purchasing redundant items.
Reliability and Longevity
A reliable tattoo machine is indispensable. Investing in a higher-quality machine will not only produce better results but will also save you from frequent replacements and repairs.
Battery Life and Cord Length
If you opt for a battery-operated machine, ensure it offers sufficient running time. For corded options, a long enough power cord will provide you the freedom to move around your workspace comfortably.
Versatility and Cost
As a beginner, a versatile machine that allows you to try different techniques would be ideal. While it might be tempting to go for the cheapest option, remember that quality and price often go hand in hand.
Recommended Tattoo Machines for Beginners
1. Dragonhawk Mast Pen Rotary Tattoo Machine
This machine is a remarkable starting point for any novice. Not only is it compact, but it's also quiet and reliable. Constructed from medical-grade aluminum, the Dragonhawk Mast Pen boasts a durable housing that keeps its weight to a minimum. The kit includes a foot pedal, needle cartridges, and cables but does not offer a carry case.
2. FK Irons Spektra Rotary Machine
FK Irons offers a tattoo machine made from anodized aluminum alloy, featuring a 4.5-watt motor that excels in linework, shading, and coloring. The machine is not part of a kit, so you'll need to purchase accessories separately. It is, however, backed by an impressive warranty, assuring you of its quality.
3. Dragonhawk Coil Machines Tattoo Kit
This comprehensive kit includes a wide array of accessories, making it ideal for those starting from scratch. Created in collaboration with renowned tattoo artist Gabe Shum, these coil tattoo machines offer remarkable versatility. However, they do tend to overheat quickly.
4. Solong Tattoo Pen Kit Rotary Tattoo Gun Machine
Solong's offering stands out as one of the best wireless tattoo machines for beginners. Its pen-like design makes it exceptionally ergonomic, though it's not intended for prolonged, continuous use. The kit includes cartridge tattoo needles and a rechargeable battery.
5. New Star Dragonfly Rotary Tattoo Machine
An affordable yet effective choice, the New Star Dragonfly is particularly well-suited for lining and shading. Its limitations in handling colored tattoos might not make it ideal for everyone, but it's a worthy addition for specific tasks.
6. Dragonhawk Mast Wireless Rotary Tattoo Pen Machine Kit
Another excellent wireless option, the Dragonhawk Mast, promises 6-12 hours of battery life, making it stand out in terms of longevity. Its lightweight, silent, and vibration-free operation ensures a comfortable tattooing experience.
7. Hildbrandt Tattoo Kit Professional 4 Machine Set
For those who desire an all-in-one solution, the Hildbrandt kit provides a broad range of accessories, along with a training system featuring online materials and a DVD. The sheer number of components, however, can be overwhelming for beginners.
8. Dragonhawk M3 Rotary Tattoo Pen Machine
The Dragonhawk M3 is a versatile and beginner-friendly option, known for its low vibration and continuous operation capabilities. Its ergonomic design ensures it fits comfortably in your hand, although its thin needles may pose challenges in picking up ink.
Navigating Your Emerging Tattoo Business
Your tattoo machine is just one aspect of your burgeoning career. As you grow in the industry, you'll need to focus on various other facets, such as business management, customer relations, and continuous skill development. Therefore, while choosing the right tattoo machine is an essential step, it's equally important to cultivate other areas of your professional life.
The tattoo machine you select will, in many ways, define your initial experience as an artist. Take the time to consider all these variables, and you'll be well on your way to a fulfilling and successful career in tattoo artistry.
For the most recent tattoo art made with Xtreme Inks by tattoo artists who are pushing the boundaries of self-expression, check out our Instagram.
For more information on our collector's tattoo ink sets, please take a look at our piece on Xtreme Inks: Artist Collections. Collection 2019 Sale 70% Off Title for image