How Does Tattoo Ink Behave Differently on the Face Compared to Other Body Parts?
Posted by PAUL PARK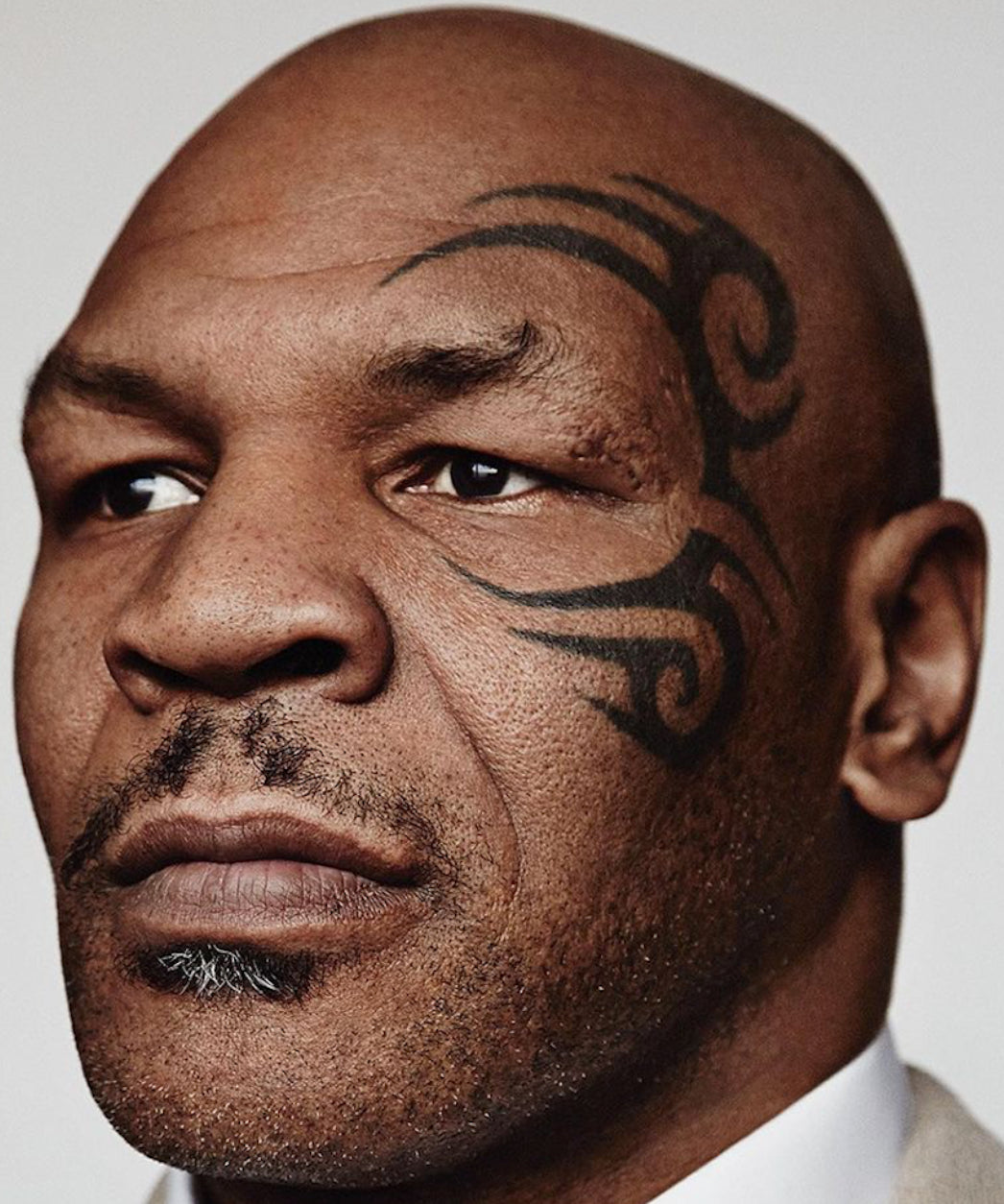 Introduction
Tattoo ink behaves differently on the face compared to other body parts due to the unique properties and treatment of facial skin. Facial skin is more delicate and sensitive than skin on other parts of the body. When tattooing the face, the process must be done with extreme care to avoid irritation.
Facial Tattoos & Tattoo Ink
Facial tattoos, often used for permanent makeup such as microblading or eyeliner, employ pigments that are designed to fade over time, unlike regular tattoo ink which is meant to be permanent. The pigments used in facial tattoos are inserted at a shallower depth—about a third of the depth used for body tattoos. This shallower placement results in less vibrant color, which is intended to give a more natural and subtle appearance, and also affects the healing time; facial tattoos generally heal faster than body tattoos​.
The composition of facial tattoo pigments is also different. They are created in a laboratory and involve a mix of carbon with elements such as nitrogen, hydrogen, and oxygen, along with compounds like alumina hydroxide. These organic pigments contrast with the typical components of body tattoo ink, which include iron oxide, carbon, and logwood, known for their durability and vibrancy​.
Traditional Body Tattoo Ink Particles
Traditional body tattoo ink particles are larger and not easily absorbed by the body, which contributes to their permanence. On the other hand, facial tattoos are not designed to be as long-lasting, and the colors may fade within three to five years, necessitating retouching to maintain the desired appearance​.
Techinques for Facial Tattoos
Facial tattoos are applied using a technique different from body tattoos. While body tattoos often use a needle that creates a vacuum to draw the color deeper into the skin, facial tattoos use a rotating motor that applies color more superficially​​. Additionally, because fewer needles are involved and topical numbing cream is often used, facial tattooing procedures like microblading may cause less pain than traditional tattooing​.
Infections & Facial Tattoos
Lastly, the risk of infection and allergic reactions is a concern with any tattoo, but it can be more pronounced with facial tattoos due to the proximity to sensitive areas like the eyes. Proper aftercare and selecting a skilled and certified artist are crucial to minimize risks such as infection, uneven scarring, keloid formation, and pigment migration​.
More Differences Between Body Tattoos and Facial Tattoos
Body tattoos are meant for permanence, with machines that pierce deeply into the skin, embedding the ink in the dermal layer. The permanency of body ink is a given, with removal being a complex process of its own. In contrast, facial cosmetic tattooing is a subtler art, employing gentle machines that delicately work on the skin's surface, accounting for the varied skin types and facial contours.

Skin on the face differs vastly from that on the body in thickness and texture. Body tattoo machines are designed to penetrate this thicker skin, while facial tattooing requires a light touch to deposit pigment just below the surface without causing excessive trauma or damage to the skin's barrier.

Artistry is another aspect where the two diverge. While body tattoos are lauded for their intricate designs, the finesse required for facial tattoos—like creating natural-looking eyebrows—is a skill honed through extensive practice. It's not merely about the design but also about implanting color in a way that anticipates how it will heal and settle into the skin.

Cosmetic tattooists undergo specialized training to master these precise techniques, often working with the precision of one-tenth of a millimeter, especially around sensitive areas like the eyes. Their depth of knowledge in skin behavior and color science is essential to ensure that the procedure not only looks good initially but also heals correctly without undesirable shifts in color or blurring.

This field is rich with detail, from the depth at which color sits in the skin to why it fades over time. It's a craft that combines the rigor of technical skill with the beauty of artistic expression—each procedure as detailed and intricate as the patterns they create.
In Conclusion
The skin's behavior and structure vary significantly between the face and the rest of the body, impacting how tattoos and cosmetic procedures interact with these different areas. The epidermis, the outermost layer of the skin, is thinner on the face, with the facial stratum corneum hosting fewer layers of corneocytes compared to the body. This difference in thickness means facial skin renews itself faster, typically within a week, whereas body skin takes about two weeks​.
The dermis, located beneath the epidermis, is rich in collagen, elastic fibers, and connective tissues. It plays a critical role in cushioning the body from impacts and aids in wound healing. Facial skin has a dense concentration of sebaceous glands, which makes it more prone to conditions like acne. This layer is integral to the skin's elasticity and its ability to absorb impact, which can affect how a tattoo needle delivers ink into the skin​.
Subcutaneous tissue, the layer beneath the dermis, consists mainly of fat cells that insulate and protect the body. Facial skin doesn't have a thick layer of subcutaneous fat compared to other parts of the body, making it structurally more fragile and susceptible to aging and environmental damage. This fragility must be taken into account during tattooing to avoid excessive trauma​.
These layers' distinct characteristics in the face versus the body influence the behavior of ink, the healing process, and the overall durability of tattoos, underscoring the need for specialized techniques for facial tattoos.
The tattooing technique, ink composition, depth of application, and healing process all contribute to the distinct behavior of tattoo ink on the face compared to other parts of the body. These differences necessitate a specialized approach to facial tattooing to ensure safety, effectiveness, and satisfaction with the results.
When considering the nuances between traditional body tattoos and cosmetic facial tattoos, it's a common misconception that the process is uniform across different body parts. In reality, the two are worlds apart, not only in the technique but also in the equipment and expertise required.
For the most recent tattoo art made with Xtreme Inks by tattoo artists who are pushing the boundaries of self-expression, check out our Instagram.
For more information on our collector's tattoo ink sets, please take a look at our piece on Xtreme Inks: Artist Collections. Collection 2019 Sale 70% Off Title for image