Exploring Saniderm and Ultraderm in Tattoo Healing
Posted by PAUL PARK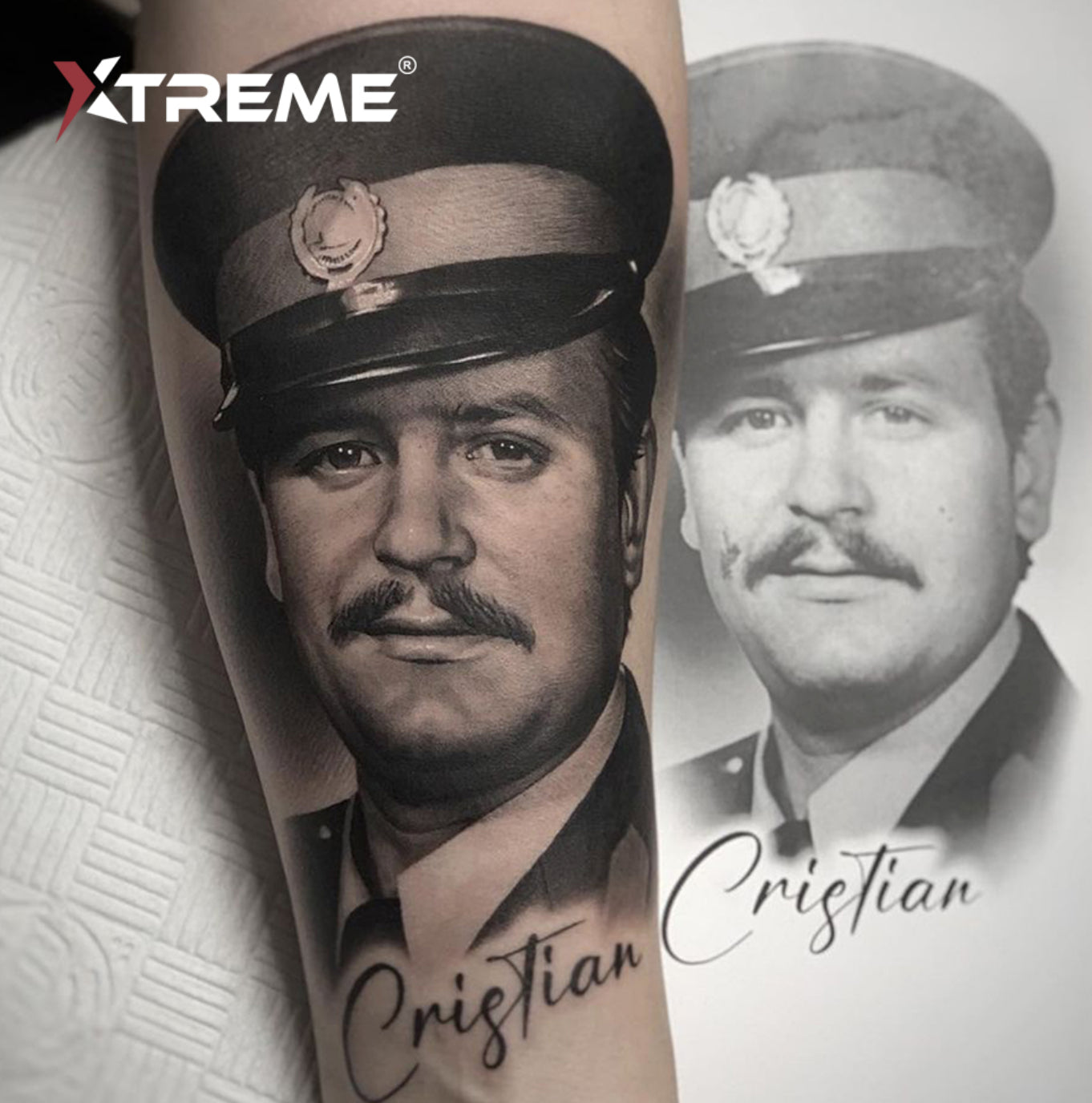 Tattoos are a beautiful form of self-expression. Once you've committed to the design and gone through the tattooing process, ensuring your new ink heals properly is essential. One popular product for tattoo healing is Saniderm. If you're wondering where to buy Saniderm for tattoo healing, you're in the right place.
In the vast realm of tattoo aftercare, another product that's worth noting is Ultraderm. Like Saniderm, Ultraderm offers benefits tailored to support the unique needs of healing tattoos.
The Importance of Tattoo Healing
First, let's delve a bit into the importance of tattoo healing. A fresh tattoo is essentially an open wound, susceptible to infections and other complications if not properly cared for. The healing phase is crucial as it determines the tattoo's longevity and appearance. Saniderm is a transparent adhesive bandage that locks in the body's natural moisture and healing enzymes, making the healing process more comfortable and effective.
Why Choose Saniderm?
Saniderm stands out due to its breathable, waterproof, and flexible properties. It protects the tattoo from dirt, germs, and other external factors that might interfere with the healing process. Furthermore, Saniderm reduces the risk of scab formation, ensuring your tattoo remains vibrant and detailed as intended.
Where to Buy Saniderm
So, where can you get your hands on Saniderm? While there are multiple outlets where you can purchase Saniderm, one reliable source is the WorldWide Tattoo Supply store. WorldWide Tattoo Supply is renowned for its extensive range of tattoo equipment and aftercare products.
You can easily access their website by following this link. Navigating their site, you'll find a variety of tattoo-related products, including Saniderm. They offer secure payment options and swift delivery, ensuring you receive your product in top condition and in a timely manner.
What is Ultraderm?
Ultraderm is a film dressing, similar in function to Saniderm, designed to provide a moist environment conducive to the healing process of a fresh tattoo. The breathable barrier it creates is ideal for protecting the new tattoo from external contaminants, while also preventing excess moisture, reducing the chance of bacterial growth.
Benefits of Ultraderm
One of the standout features of Ultraderm is its flexibility. This ensures that even on more contoured parts of the body, it remains in place, offering consistent protection. Moreover, it reduces friction from clothing and other potential irritants.
Ultraderm, like Saniderm, is waterproof yet breathable, making it easier to go about daily tasks without worrying about the tattoo's exposure to water. Its transparency is also a plus, allowing tattoo enthusiasts to monitor the healing process without constantly peeling off the protective layer.
Where to Find Ultraderm
While Ultraderm can be found in several tattoo shops and online outlets, it's always recommended to purchase from reputable sources. If you're already browsing the WorldWide Tattoo Supply website for Saniderm, keep an eye out for Ultraderm as well; it's another great option to consider for optimal tattoo aftercare.
Wrapping Up
Tattoo aftercare should never be an afterthought. By choosing Saniderm for your tattoo healing, you're investing in the longevity and beauty of your tattoo. And now that you know where to find it – at WorldWide Tattoo Supply – you can easily incorporate it into your post-tattoo care routine. Remember, a tattoo is not just a design on your skin but a reflection of a story, a memory, or a piece of art that deserves the best care.
Whether you choose Saniderm, Ultraderm, or another reputable brand, what's most important is ensuring the health and vibrancy of your tattoo. Each piece of ink tells a story, and with the right care, that story can remain bright and clear for years to come.
For the most recent tattoo art made with Xtreme Inks by tattoo artists who are pushing the boundaries of self-expression, check out our Instagram.
For more information on our collector's tattoo ink sets, please take a look at our piece on Xtreme Inks: Artist Collections. Collection 2019 Sale 70% Off Title for image